The Modern Apes performed 1960's floor fillers to help raise money for the Keep Our St Helier Hospital (KOSHH) Campaign.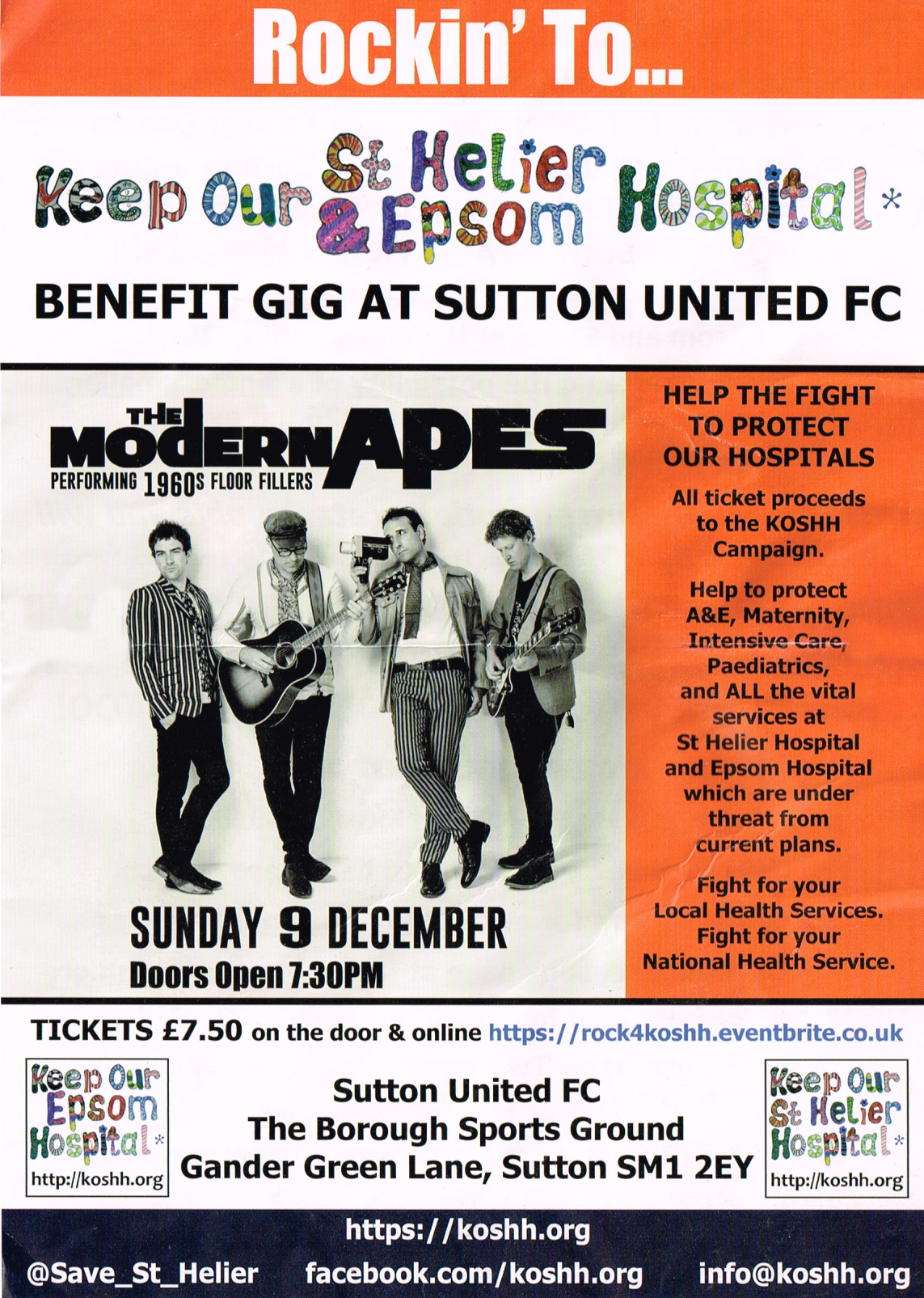 Help the fight to protect our hospitals.
All ticket proceeds went to the KOSHH Campaign.
Help to protect A&E, Maternity, Intensive Care, Paediatrics and ALL the vital services at St Helier Hospital AND Epsom Hospital, which are ALL under threat from current plans by NHS bosses.
Fight for your Local Health Service.
Fight for your National Health Service.
Tickets were £7.50 from https://rock4koshh.eventbrite.com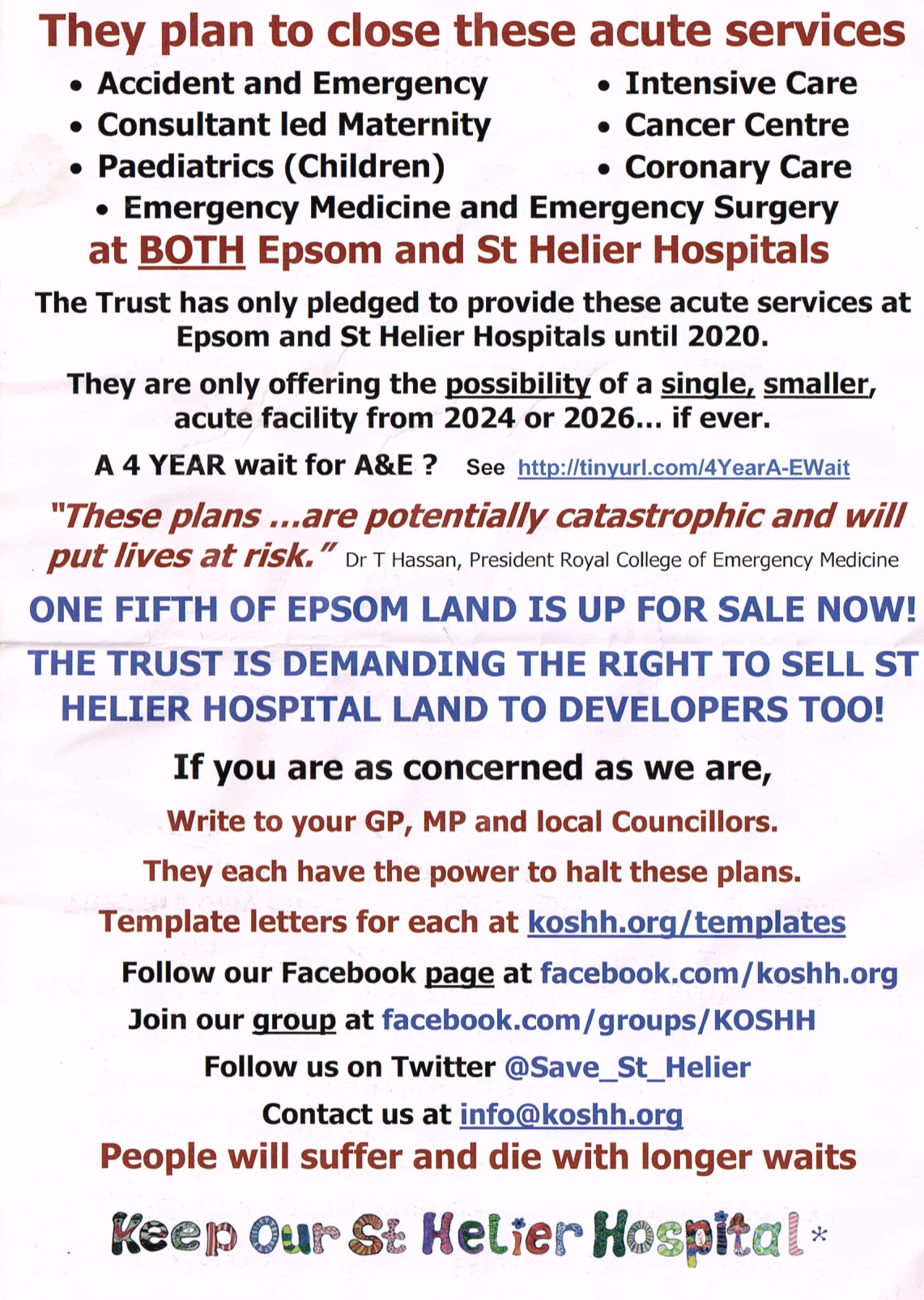 https://www.facebook.com/events/578128585968227/
http://www.modernapes.band
https://koshh.org
https://www.facebook.com/koshh.org
https://twitter.com/@Save_St_Helier