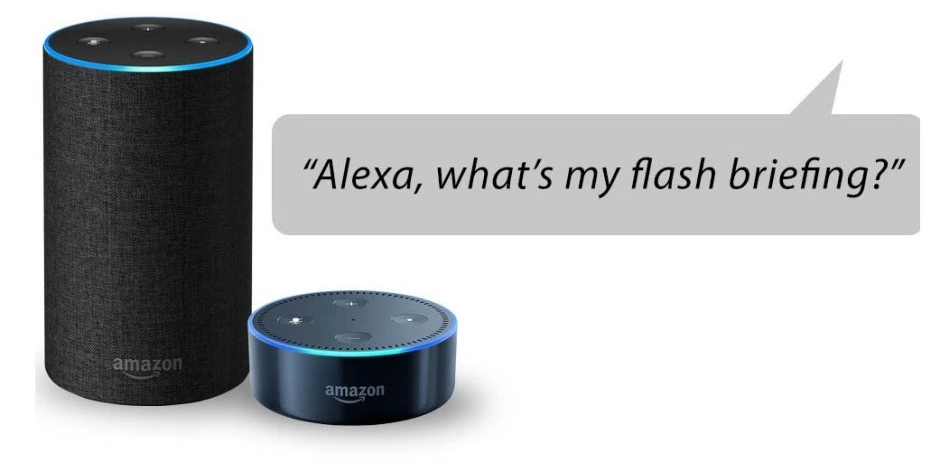 The Merton TV Alexa Skill brings you the latest news and schedules from the team behind Merton.TV, the borough's number 1 source for watching streamed and recorded Council Meetings.
Merton.TV has consistently proven to be the first in alerting residents to important issues within the borough, this latest addition to our distribution methods keeps you up to date.
Our Alexa Skill, Merton TV News is a flash briefing service.  A flash briefing provides a quick overview of news and other content such as comedy, interviews, and lists.  If you enable the Merton TV News skill, Alexa will read you the latest news from our service together with any other sources you may also subscribe to such as BBC, Sky News etc.
How To Enable
Launch the Amazon Alexa App
Click the More button
Select Skills & Games
Click the Magnify Glass to open search
Type Merton TV in the search box
Select Merton TV News from the results
Click Enable To Use
You are now ready to go
Try saying
"Alexa, what's my Flash Briefing?"
"Alexa, what's in the news?"

Terms of use
Merton TV Alexa Skill is a hyperlocal news service from the volunteers that provide the content for Merton.TV
The news will be taken from Council Documents, our wide Council Staff or cross-party Councillor based audience.  We will seek to verify all news to be accurate before publishing but reserve the right to be incorrectly informed.
Merton TV Alexa Skill is a free service.