The Breathe London network is run by the Environmental Research Group at Imperial College London – the same group who run the London Air Quality Network. The group combines air pollution science, toxicology and epidemiology to determine the impacts of air pollution on health and has over 20 years of experience running large urban air quality monitoring networks.
In February 2020, the Mayor of London decided to fund a four year continuation of the pilot phase of the Breathe London network. This was put out to competitive tender in September 2020. This funding covers the roll-out of 100+ sensors at schools, hospitals and co-location sites across London for four years.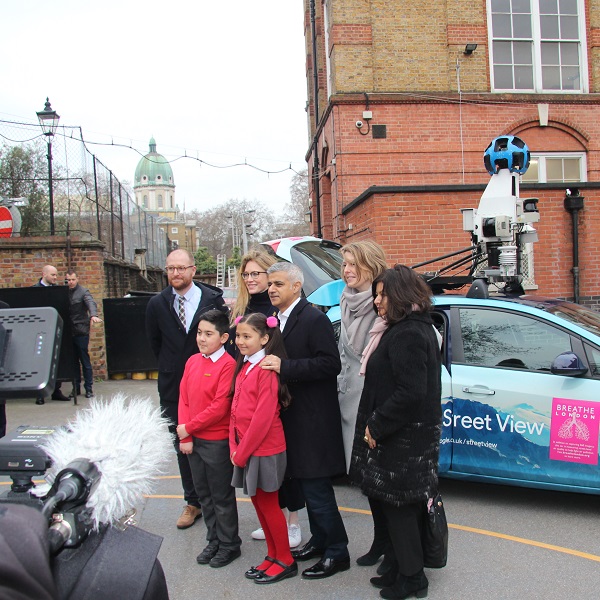 The Mayor announced that for Merton a Google Streetview car would journey across the borough collecting and reporting back the data live the air quality it found – This did not happen for Merton, with the Google Streetview car concentrating on just inner London.
Merton initially had a single sensor on Parkside, Wimbledon Common close to Wimbledon Village, it regularly recorded high levels of  NO2 Nitrogen dioxide.  It was removed at the end of 2020, leaving Merton with none in the pan London network.
Not really any trees about, houses on the left including @TheXFactor judge, wide open space on the right. The weather isn't helping dispose the pollution. Similar readings would be on most major roads in the Borough if @Merton_Council used their IOT (Internet of Things) fund. pic.twitter.com/RiTateWdud

— Mark Gale (@MarkGale) August 11, 2020
Pressure was put on the Council for them to use the IOT Internet Of Things Fund that had money sitting in the bank waiting for a project like this.
Merton.TV requested repeatedly for updates on this over the years, most recently from the Leader of the Council who had no idea of the project, also the Chair of Sustainable Communities Scrutiny Panel who ignored a request to bring it up at one of the scrutiny meetings.
Merton.TV broke the news of sensors being finally rolled out across the borough, with the council announcing it the following week.
The Council will install up to 68 @Breathe_London sensors by the end of the month providing Live coverage for nitrogen dioxide (NO2) & fine particulate matter (PM2.5)#COP26 @SustainableMert @XRMerton @FoEMerton @CleanAirMerton @MertonGreens @MertonLibDems @MertonTories pic.twitter.com/eOQ169KEyb

— Merton TV (@MertonTV) November 3, 2021
With little data actually being known by the administration, Merton.TV has obtained the location of the sensors via the Merton Liberal Democrat Group who were able to help supply a list.  Merton.TV has plotted the locations of sensors on Google Maps to show where they are in each of the wards, the map also contains the last historic Air Quality data showing the pollution hotspots.
Once the installed sensors are integrated onto the Breathe London network the live data will be viewable on their map.