UPDATE: February 2023
It appears Merton Labour have been reviewing the Merton.TV website and seeing what they can copy from us. At the Sustainable Communities Overview and Scrutiny Panel Special Veolia Meeting on Monday 13 February 2023 new Ravensbury ward Councillor Caroline Charles asks if the council can publish the Street Sweeping Schedules can be posted on the Merton Council Website, we've had them since 2018!!! The Rubbish Cabinet Member Cllr Natasha Irons (who used to be a Ravensbury Cllr, and also used to be the Chair of the Scrutiny meeting) admits that the panel have been asking for it a long time but Merton Labour have not been controlling the contract.
END OF UPDATE
---
As part of an understanding of the flaws of the Merton Council management of the road sweeping service, and the problems around the abandoned Green Road Sweeper Bags for days or even weeks we have published the route that are given to the sweepers by Veolia the contract making profits for not keeping Merton clean.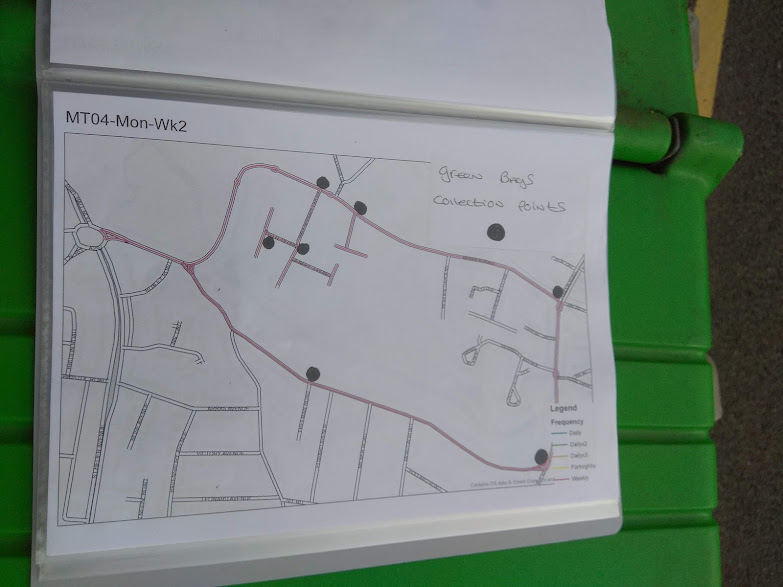 Each road sweeper is given a schedule to follow, dictating which roads to cover each day over a fortnight, and where green bags should be left.  What we can't understand is why the caged vans that collect the rubbish are not given the same information so they can be collected in a timely fashion.
Merton Labour, the administration continues to frustrate residents by not enforcing the contract, the local councillors have ignored requests to resolve the situation with Cllr Alambritis playing down the abandoned bags, which usually split and create more work when uncollected.
Ravensbury Road Sweeper Map Key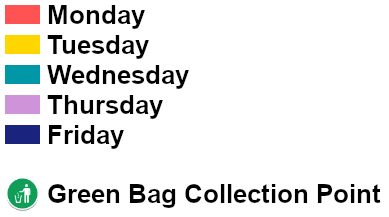 The contract has a list of Service Performance requirements but Merton Council is not enforcing them, and presumably not making deductions against Veolia for the failure or else they would be collecting the bags on time.
SPI 16. – Street Cleaning Services residential roads – Failure to maintain cleanilness of residential roads to the required service stand (DEFRA Grade B) – Rectify Time: 24 hours from notitication (Report it here to start the clock).
If Veolia fails to attend and clean up the mess left they can then be fined a redacted amount per failure every 24 hours.
The tweet below shows a daily update of a drop-off point where Veolia started a flytip, it was reported day one, and every day afterwards via the council website but Merton and the local councillors ignore it leaving residents annoyed at their inaction.
Complaint fatigue, complaining about the service for 2 years & nothing changes will naturally see most stop bothering.

It was a year ago I had a meeting with @VeoliaUK, a year on the problems are still the same.

Until @MMLabour has a similar meeting they won't take any notice. pic.twitter.com/PTG6lnvEtf

— Mark Gale (@MarkGale) June 13, 2019